1 Click!
Launch the Grabbly chrome extension wherever you need to extract data.
Use it to Grabb lists and records!
Grabbly's web extension will allow you to extract web data with a single click!
Demo Video
We recommend watching this quick demo video first before running your first Grabb.
Launch Grabbly and start Grabbing now!
Your Grabbs
| File | Date | Website | Status | Records | Scheduled |
| --- | --- | --- | --- | --- | --- |
Your API Inegration Key
Please refer to our API documentation for help.
To inegrate with Zapier refer to the Zapier documentation guide.

Forgot your password?
Enter your Email below and we will send a message to reset your password
Login to your Grabbly dashboard.
Sign Up and start Grabbing data now!
The password reset link did not work.
Password reset successfully!

Log in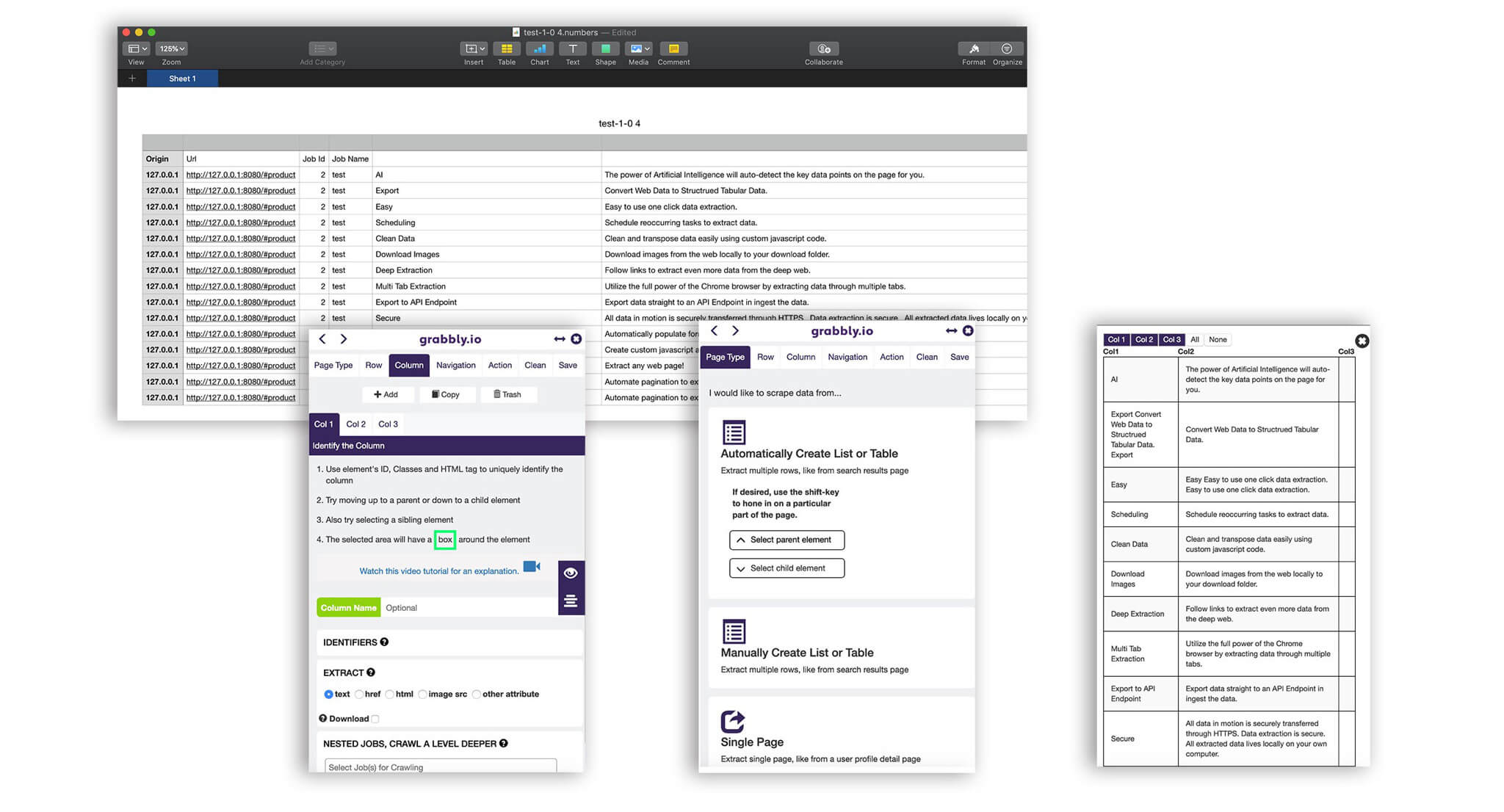 Single Click Extraction
Sorry, we were not able to verify your email address. Next
Google Drive is enabled.
Grabbly can now upload Grabbs to your Google Drive.
By enabling Google Drive, Grabbly will be to upload Grabbs to your Google Drive.
Please confirm you want to modify your subscription from to
Sorry, we were unable to modify your subscription
7792 Pumpkin Hill St.
Garden City, NY 11530
225 Old York St.
Melrose, MA 02176
620 Brewery Street
Fuquay Varina, NC 27526
8980 Central St.
Myrtle Beach, SC 29577
8581 Beach St.
Havertown, PA 19083
636 North Gartner Street
Summerville, SC 29483